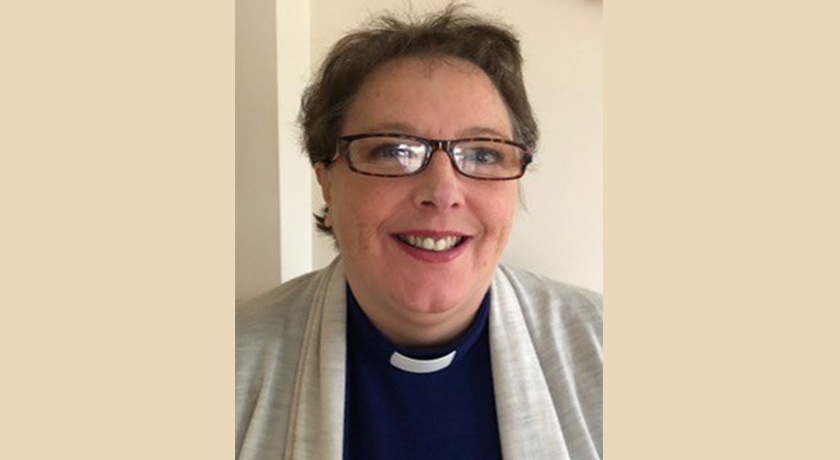 The Synod's moderator post has been vacant since November 2019, when the Revd Nicola Furley-Smith became the URC's Secretary for Ministries.
The Nominating Group acting on behalf of the Church interviewed for the post on 15 May and is pleased to say that Bridget, who is currently the Minister of Crawley URC, has accepted the nomination.
Bridget said: "I feel rather nervous and yet proud to lead the Synod at this challenging time. I aim to support ministers and churches through this change and with the Synod, provide excellent resources for every church. We have the opportunity to find new ways of being church, to dream dreams and explore the new technology. I think the next seven years will be very exciting."
Born in 1965 in Cuckfield in Sussex, Bridget trained and worked in nursing, midwifery and research contracts for the Department of Health and then community development while doing her training at Southern Theological Education & Training (STETS) in Salisbury in 2002.
Bridget was ordained into Christ Church and Trinity URC in Crawley in 2006, and in 2010 the churches united. She has worked with Southern Synod for the past nine years which has included fulfilling roles as the Convener of the Local Church Leaders Advisory Group, Convener of Ministries, and for the past six months as shared moderator duties with the Revd George Watt.
Speaking highly of Bridget, Bill Young, Convenor of the Nominating Group, said: "The interview group was impressed by Bridget's pastoral skills, by the insight she brings to ministry from previous professional work, and by her strong contributions to church life at Crawley and more widely, not least in those Moderator duties that she has covered for Southern Synod during the months of vacancy. She will be a perceptive leader for the Synod and a supportive pastor – amid the strains and sorrows of the moment, in the restoration and potential reshaping of church life that is ahead, and in the longer-term vision, management, nurture and care that our people ask of a Moderator."
When not at work, Bridget's two cats, Monty and Daisy, keep her busy and she loves dining with friends, lying on a beach with a novel and driving around wherever she goes on holiday.
A recommendation will now be brought to General Assembly in July (or if Assembly cannot meet, to an alternative decision-making group) that this nomination be ratified as a formal decision of the URC.
It is hoped that Bridget will start her new position on 1 September for an initial period of seven years.